Access management that's ready when you are.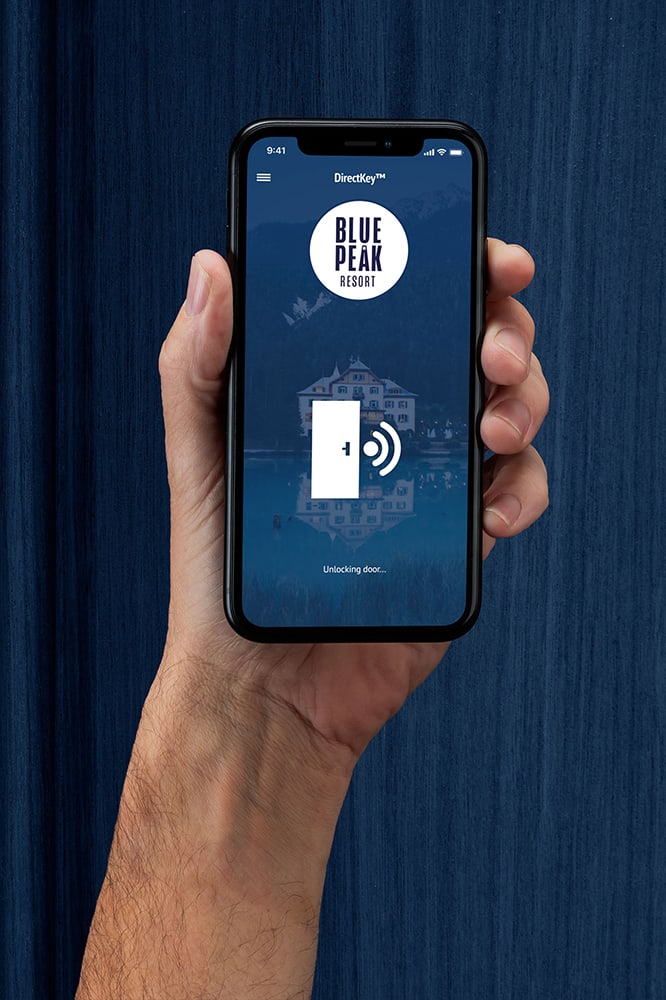 Allows guests to use Bluetooth® technology to unlock the door upon approach using their own devices.
Provides a variety of ways to adopt mobile access with DirectKey™ technology through a cloud-based offering.
Offers greater security than traditional access control systems as well as intelligent occupancy management and contact tracing.
Reduces the costs of traditional key card management and production.
Finally, a lock both form and function can love.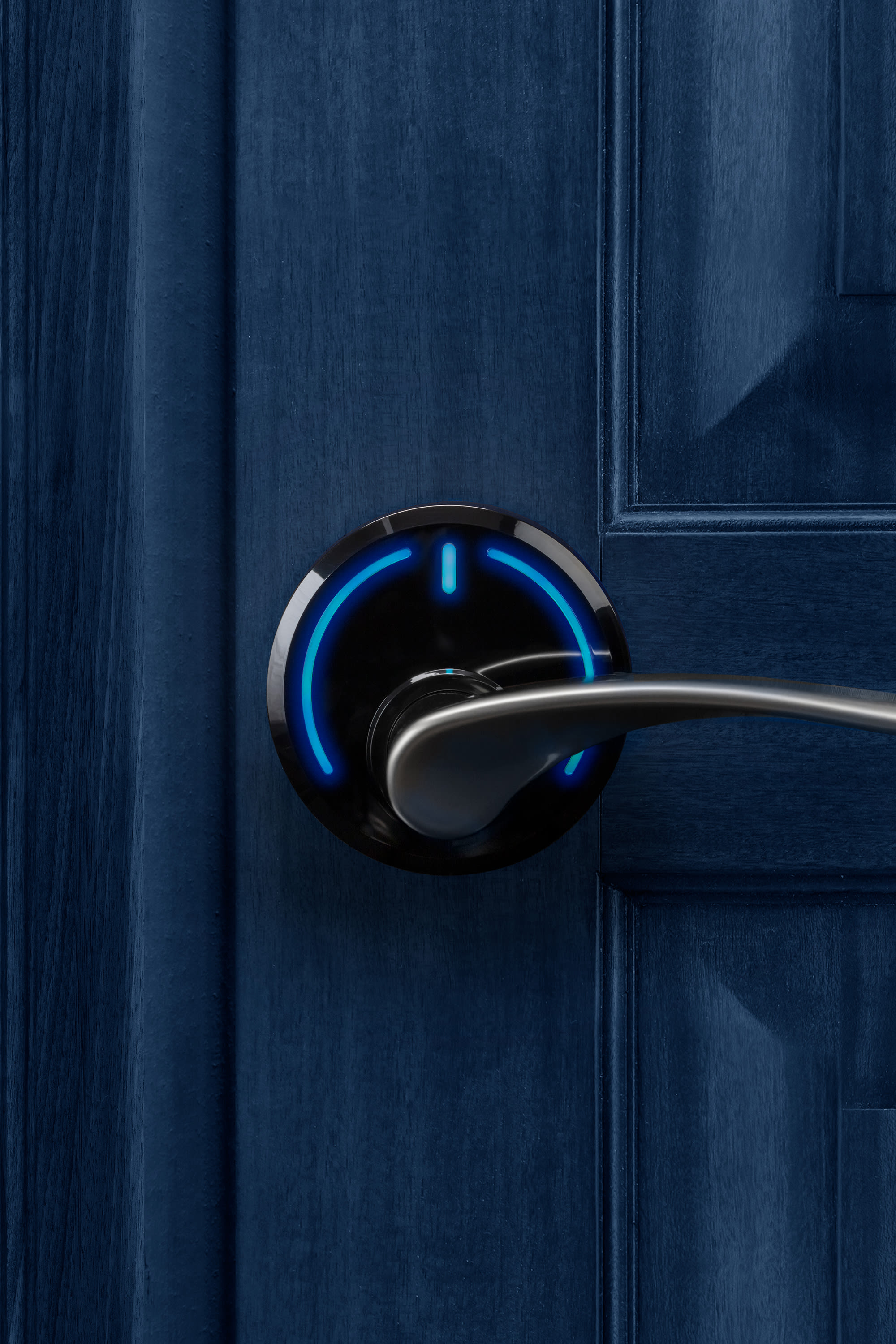 Unbelievably Easy, Contactless unlocking
Through a secure mobile key on their smartphone, guests can enjoy a seamless journey throughout the hotel — unlocking their room without contact and with ease as they approach the door.
Incredibly Secure with 128-bit AES encryption
Onity's DirectKey system protects mobile key credentials using 128-bit AES encryption and complements the security features built into Serene.
Customizable for your needs
Designed to fit your look with a range of lever styles and finishes available. And, if you need more selection to complete your look, Serene locks are also compatible with a range of alternate levers.
Trillium and Trillium ADVANCE Locks
A sleek design that complements modern hotel aesthetics.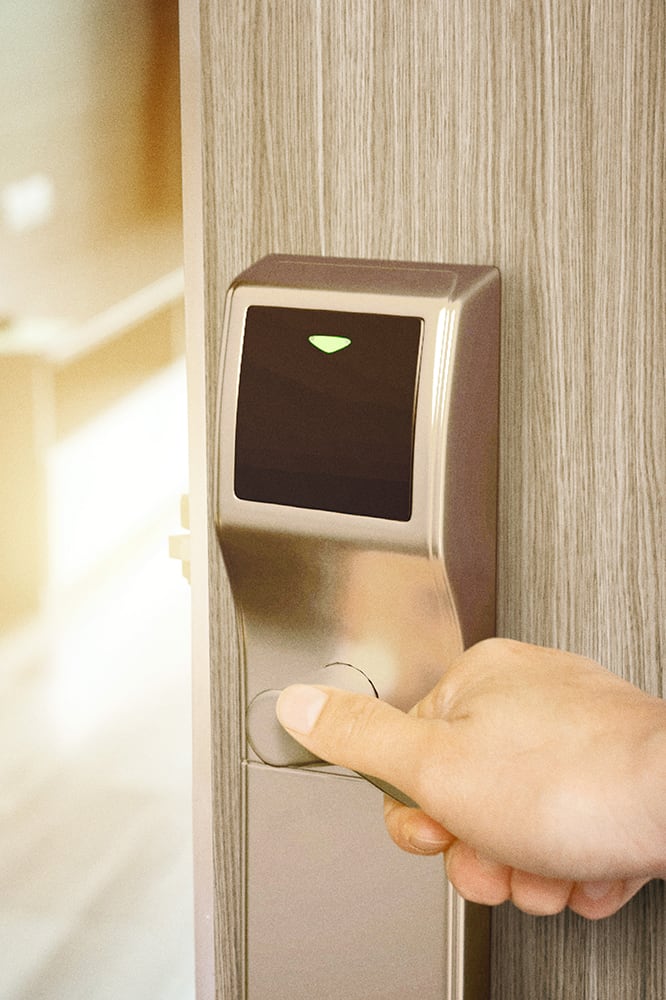 Easy upgrade path
Provides easy upgrades where Onity Trillium and Trillium ADVANCE locks currently are installed -- no new door cuts or repainting are required when installing new Trillium locks.
Advanced credential security
Trillium RFID ​locks include the option to use MIFARE Plus technology, an enhanced credential security for RFID cards.
Optional DirectKey™ technology
With a hotel provided smartphone app, guests can securely download their assigned key for easy ac​cess to their assigned room and other access-controlled areas.
An intuitive and easy to use system at scale.
Versatile and scalable
Configurable to custom-fit your operational requirements, our standalone or online locks are seamlessly integrated into one access management system.
Rugged hardware and intuitive access management
Today's hardware keeps working with tomorrow's requirements and an intuitive interface includes templates, batch uploads, and features for quick handling of big workloads.
Built-in Upgrade Path
With modular lock architecture and exchangeable technologies, you can enable upgrades or expansions at any time, on any scale.
Access Management that's ready when you are, for whoever you are.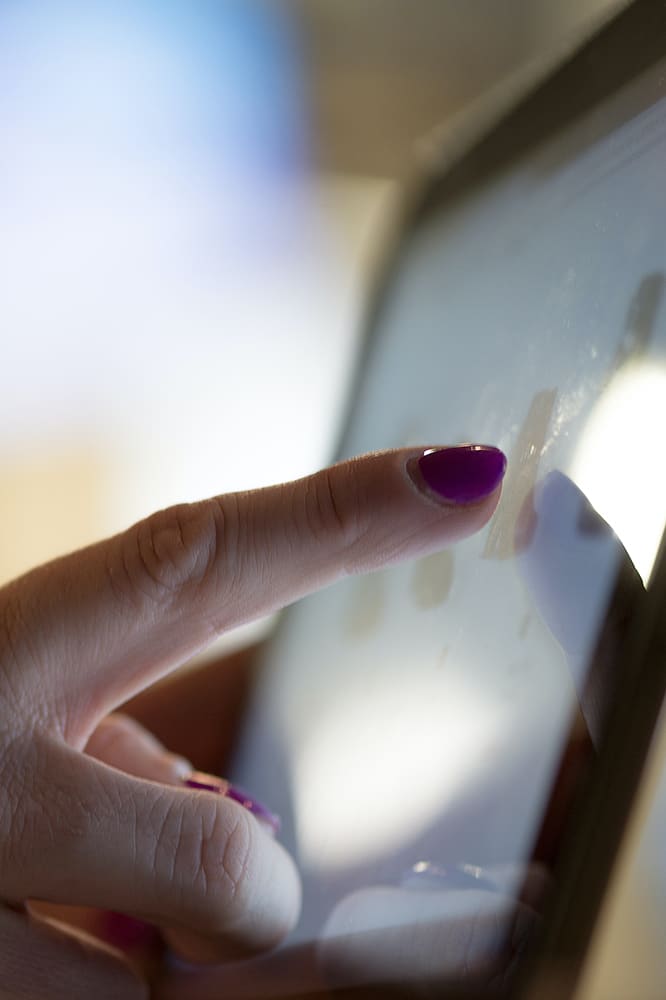 Check-in flexibility
Offers a variety of access management options that match how hoteliers want to operate – physical keycards and mobile keys, front desk and roving check-in, IP encoders, and much more.
Easy implementation
Easy set-up and upgrades over time. Flexible architecture that supports loading on PC clients, roving tablet-based check-in stations or IP encoders.
Convenient scalability
Designed to fit within large or small properties, supporting a range of requirements for full lock management and control, from common areas to back-of-house.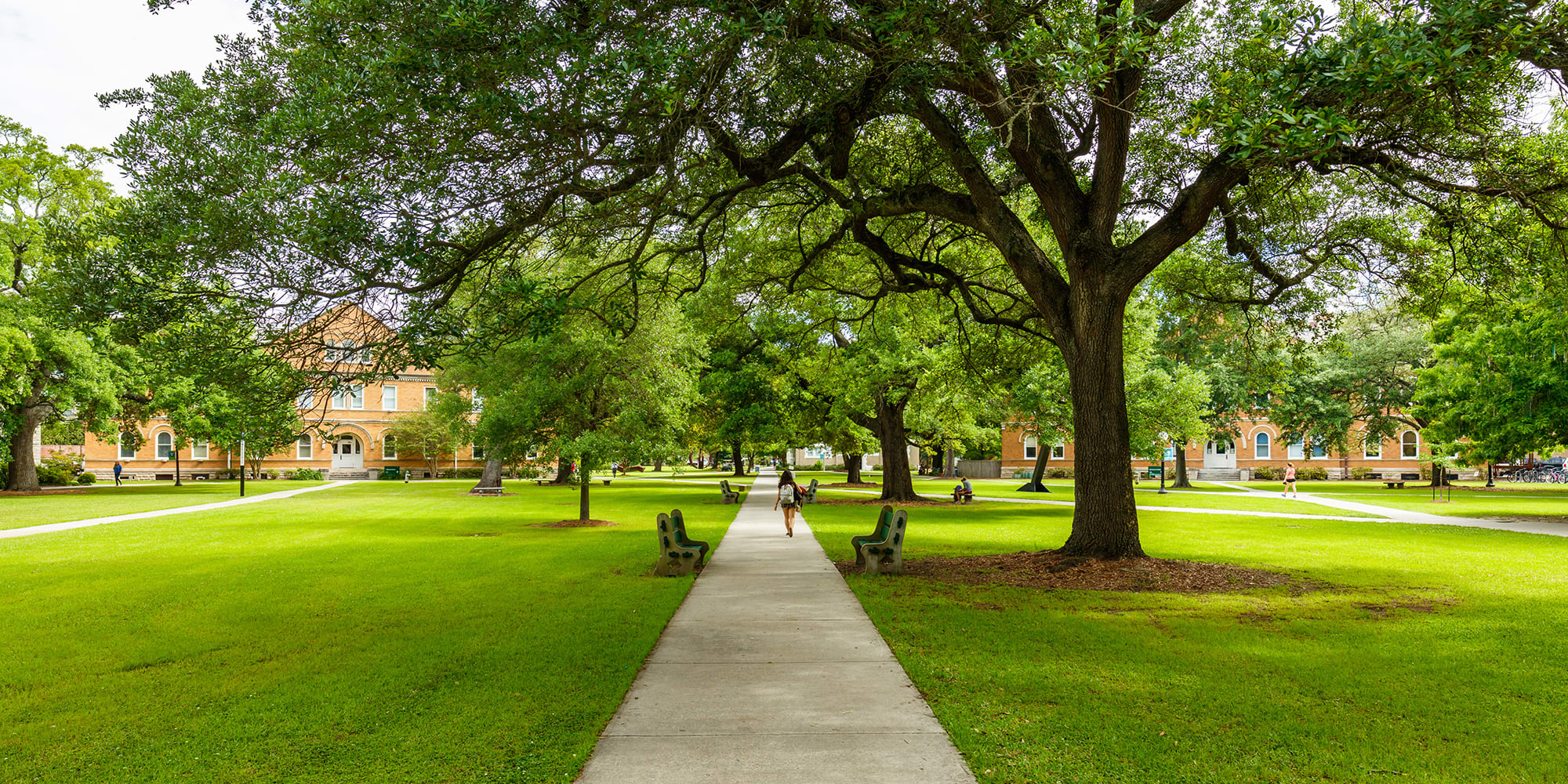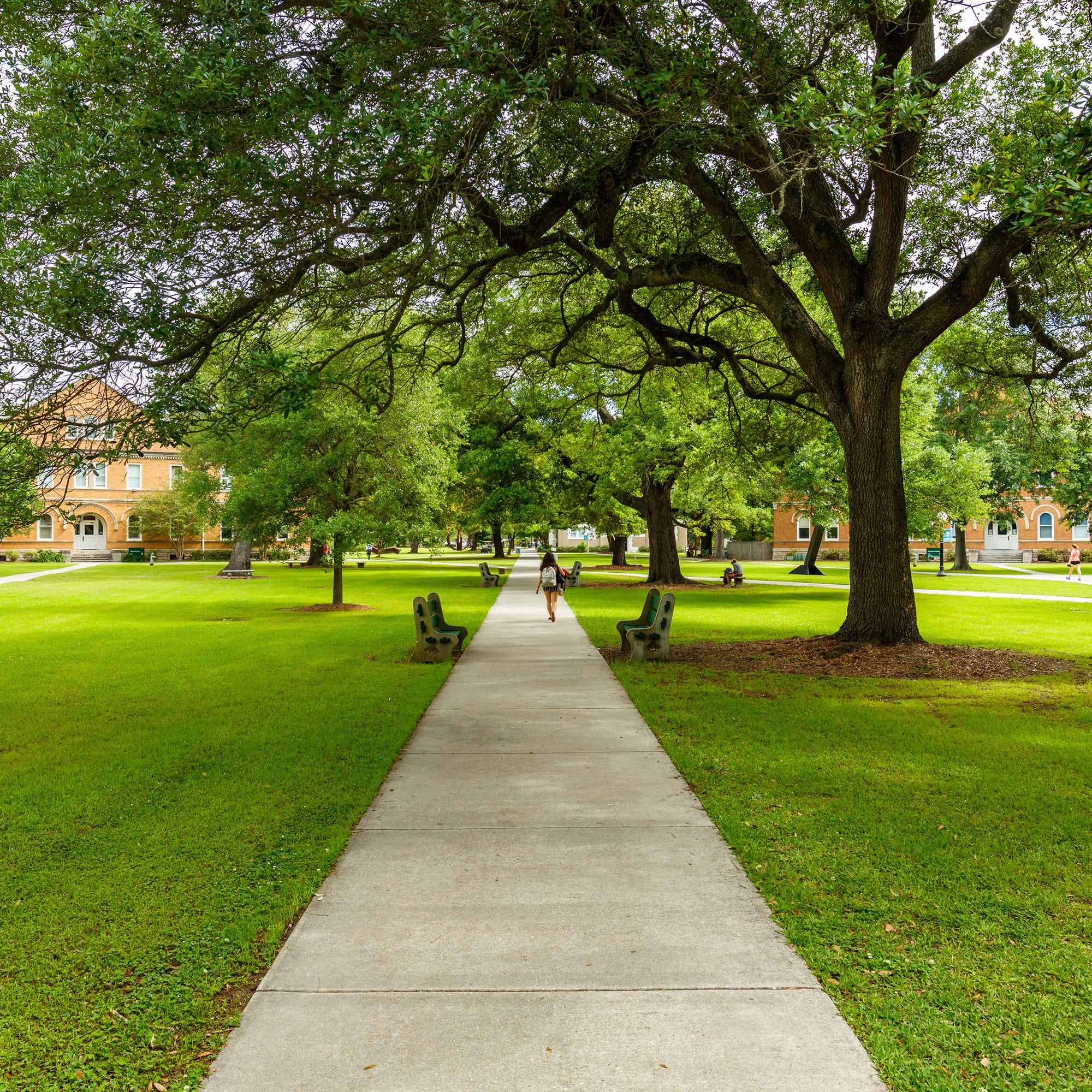 Onity locks are installed on university doors across the United States.